I fancy myself a bit of a wellness maven, constantly on a quest for new knowledge, experiences, and most importantly, quality! Here are a few of my recent favorite things.....
Cryotherapy
I recently discovered cryotherapy at Capital Cryo in DC and am totally hooked! As a lifelong athlete, full-time yoga teacher, and puppy mom, not only do I lead a very active life, but I also have a litany of injuries and sore spots. I'm always looking for new ways to stay healthy and heal myself without medical intervention. I was thrilled to try cryotherapy for the first time a few weeks ago and immediately felt the results. Full body crytherapy treatments are typically 1.5-3 minutes long in temperatures getting as low as -250 farenheit. It feels quite strange and cold at first, but the treatment goes by quickly and the very knowledgeable technicians talk you through the entire experience. I feel an immediate endorphin rush as well as a whole body rejuvenation that lasts for hours. My shoulder pain subsides and I sleep like a baby. Cryotherapy is also used to relieve stress and chronic pain, to quicken athletic recovery, and to boost collagen production and improve skin tone. Learn more about cryotherapy here, and be sure to check out Capital Cryo's new client special: 2 full body treatments for $50.
My current song obsessions: In Care of 8675309 by Lambchop, Astral Plane by Valerie June, and Rubberband Man by The Spinners
(All very likely to feature on forthcoming yoga playlists)
Story People by Brian Andreas
I get a daily drawing & story in my inbox each morning and they almost always make me smile. I love the sweet absurdity and the quirky caricatures of the Story People drawings. Check out a few of my favorite stories here and here and here and here.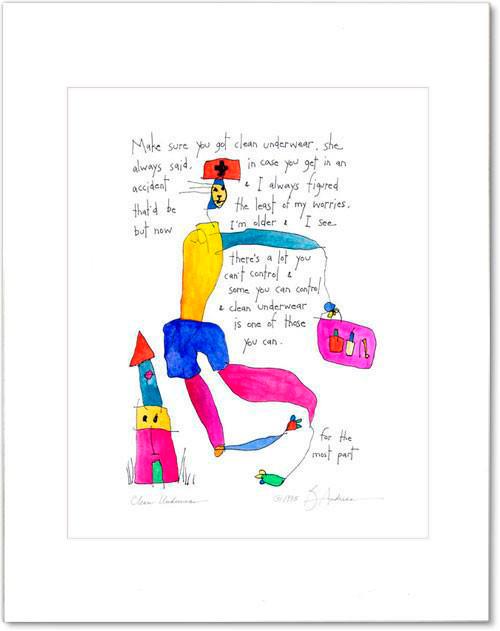 My Favorite Blog
Golubka Kitchen is my happy place. Their recipes are so creative, delicious, nourishing, and completely plant based. I LOVE every recipe I have tried from them. Grand slam favorites include Creamy Butternut Squash, Pear and Cranberry Soup with Crispy Kale & Cosmic Sweet Potato Chocolate Truffles, plus their Instagram feed is such an inspiration.
Laughing Lotus Yoga Online
Cultivating a home yoga practice has had me on the struggle bus for years..... Lately, two things have been working to get me into gear: leaving my mat and props out in the middle of my living room floor all the time and finding Laughing Lotus online. I love the creative, outside of the box, fun, challenging and inspiring flows from LL. Plus, the graffiti walls, bright pink and gold and cool ass teachers are so my vibe.
Animal Scents Ointment by Young Living
This stuff has been a game changer for my skin this winter. Typically, when the weather cools down, my hands get so dry that they crack and bleed. Not only is this unsightly, it is also painful. After reading rave testimonials of Animal Scents Ointment (which was originally formulated for use on animals), I had to try it. I hesitate to include this picture for obvious reasons, but these are my hands before trying Animal Scents Ointment (what they typically look like all winter) and just a few days after starting to use it. My hands looked totally normal this entire winter, for the first time in my life. Animal Scents is all natural and is formulated with mango butter and healing essential oils like Tea Tree, Myrrh, and Geranium. Plus it smells awesome.