Picture yourself floating in a hot air balloon, taking in the bustle of Marrakech from above. Suddenly the din of the mopeds, the snake charmers, and the calls to prayer fade out and all you can see is color. The pink ochre architecture, the green palm trees, the bright blue sky, and the snow-capped Atlas Mountains resemble a soft landscape painting. You are aware of activity below, but you float above it, peacefully, gaining a new perspective on the hustle as you buoy through the sky.
Now picture yourself sitting in a beautiful, lush garden, sipping tea from a glass packed with fresh mint leaves. The weather is warm and crisp, and you marvel at the giant cacti and palm trees as you delight in fancy French patisseries. You bask in the sunshine and the senses, absorbing a secret garden respite in the midst of the medieval city.
Have you ever been to a hamam before? Well let me tell you, if you haven't had another person of the same sex vigorously exfoliate your entire naked body, you haven't really lived. You gotta do it. When in Rome, yo. I have had numerous hamam experiences in various foreign countries, ranging from luxury hamams to the neighborhood public bath. There is no greater cultural exchange experience than going to the later. It's absolutely fascinating and enlightening. You see layers of personality, duty, modesty, and pretense shed away as you catch glimpses of the real, naked (literally) truth. The luxury hamam (where we are booked on my retreat) is lovely and spa-like and includes a massage and special, discrete treatment. It is wonderful and relaxing and such a nice treat. The one down the street and through the medina is definitely also worth a visit.
Now visualize three full days of imbibing the sights, sounds and senses of Marrakech and possibly feeling like a soaking wet sponge. It's vibrant and fascinating and rich, and it can be fully absorbing. Thankfully, there's daily yoga sessions to help process the travel experiences. We'll have plenty of downtime to chill out, replenish and connect.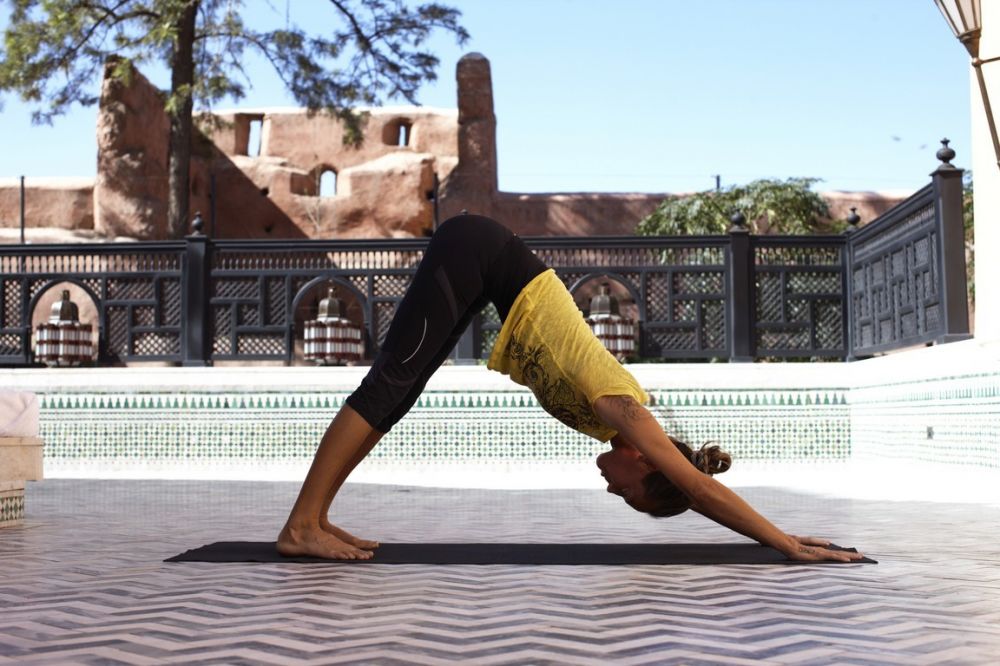 Now visualize waking up in Imlil, a beautiful and quaint Atlas Mountains town. Sitting on the deck, you sip your morning tea and listen to birds chirp, as you softly open your day. The view of the mountains and valley are striking and peaceful. You meet local Berber families and as you take daily hikes through the valley, winding to hidden waterfalls, you learn about indigenous Moroccan culture. You have a home cooked Berber meal for lunch, meet local artisans and leave with a deeper appreciation of the richness of Morocco.
While in Morocco, you eat the most flavorful, delicious food, drink in the artistry, history, culture, and adventure and leave full of wonder, appreciation and new experiences.